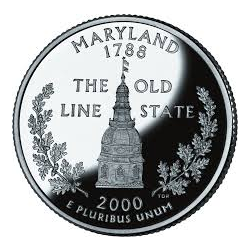 Public nursing schools are operated by state colleges and universities. They provide a viable option for aspiring nurses with tight educational budgets. These government-funded nursing schools charge lower tuition than private schools; they also offer a state-approved syllabus and standardized methods of instruction. Students can attain licensure for all four levels of nursing at Maryland's public schools: certified nursing assistant (CNA), licensed practical nurse (LPN), registered nurse (RN), and advanced practice registered nurse (APRN).

Maryland's public nursing schools may be broadly categorized into two groups: two-year community colleges and four-year state universities. The state's vast network of community colleges offers LPN certificate and RN associate's degree programs at over a dozen sites. These include Allegany College of Maryland, College of Southern Maryland, and Montgomery College. Maryland also has a half-dozen state universities that offer baccalaureate and graduate education in nursing. These include notable schools like Bowie State University, Morgan State University, and Salisbury University.

Nursing graduates of all stripes can expect attractive employment prospects and substantial pay. Maryland's CNAs and LPNs, who must complete only a brief certificate program, earn a median annual salary of $27,620 and $50,550, respectively. The state's RNs earn $70,810 per year on average; nurses with baccalaureate education often receive top-quartile pay of $83,830 or more. APRNs, who must hold a master's degree or higher, can earn $90,000-180,000 annually depending upon area of specialization. Major local nursing employers include private healthcare facilities like Holy Cross Hospital and Genesis HealthCare, as well as public institutions like University of Maryland Medical Systems.
To find out more about Maryland's public nursing schools, please refer to our comprehensive list below.