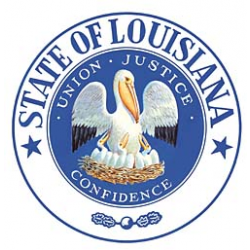 Louisiana State University, one of the state's most popular public institutions, is currently ranked as the top university in Louisiana. Its Health Sciences Center offers a wide variety of nursing courses, including master's degrees in specializations like pediatric nursing and public health, as well as doctorates in nursing science and nursing practice.

Several public universities within the state, such as the University of Louisiana at Monroe, Northwestern State University of Louisiana, and Southern University and A&M College, offer accredited nursing programs. These public universities will often provide graduates with the same opportunities afforded those graduating from private colleges, including positions at the Department of Veteran Affairs, one of the top employers of nurses in the state. Students can graduate from Louisiana public universities with a bachelor's degree in registered nursing, a master's degree in nursing administration, or even a doctor's in nursing science, among many other degrees and certifications.

Additionally, if you are a state resident, you'll save about half the tuition and student debt needed to attend a private college. By attending a school located close to home, you can also save money on room and board, which often ends up costing thousands of dollars at private institutions.
Below is a list to help you decide which public nursing school in Louisiana is the best fit for you.