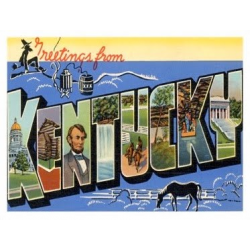 If you want to pursue a degree in nursing, you should consider attending a public college or university. Public colleges and universities are traditional schools that are subsidized by the government, meaning that in-state students will pay lower tuition. Thus, public schools have several advantages over private schools, especially for in-state students.

Not only are public schools less expensive than private schools, they also tend to have more amenities and activities on campus. Because they are larger than most private universities, they often have more money for libraries, classrooms, and other facilities. Although the larger scale does often translate to larger class sizes, it also frequently makes for a lively, vibrant campus feel.

If you want to attend a public college or university in Kentucky, there are a number of options available to you. Some of the state's most prestigious public universities offer nursing degree programs, including Northern Kentucky University, University of Louisville, Kentucky State University, Western Kentucky University, and Morehead State University.
Employers like Florida Hospital, Cardinal Hill Rehabilitation Hospital, and Aetna are looking for well-educated employees, and they tend to prefer applicants with bachelor's degrees for registered nurse (RN) positions. Going to a public university is usually the most affordable way to reach that goal. As an RN, you can expect to make between $48,000 and $67,000 annually in the state of Kentucky.
We've compiled below a comprehensive list of Kentucky's public nursing programs so that aspiring nurses can find the school that's right for them.