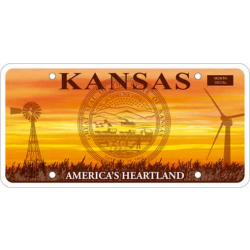 If you're interested in pursuing a career in nursing, earning a bachelor's degree will best set you up for success. Employers in Kansas, such as the Department of Veterans Affairs, Newton Medical Center, and KVC Health Systems, are always looking for registered nurses with an extensive education. One of the best places to work towards a bachelor's degree in nursing is a public college or university. These institutions offer all the benefits of a four-year college education while costing less than private schools. Since public schools are subsidized by government money, tuition for state residents is often much more reasonable than at private institutions.

Due to these government subsidies and traditionally large student bodies, public universities often provide more amenities and benefits than smaller schools. For instance, they may offer a larger diversity of clubs and social events. Though you'll probably experience fairly large classes for your general education requirements, you will often be in smaller classes when earning credits towards your major. Some of the most popular public universities in Kansas include the University of Kansas, Wichita State University, and Emporia State University.

With over 26,000 people employed as registered nurses in Kansas, new graduates will encounter some competition in the job market. Nonetheless, a bachelor's degree can help you stand out from other nurses who have earned a two-year associate's degrees. Registered nurses in Kansas earn a median salary of $55,780, but a bachelor's degree can push your salary even higher.
If you're looking to earn your bachelor's degree in nursing at one of Kansas' public universities, the list below contains the best schools across the state.