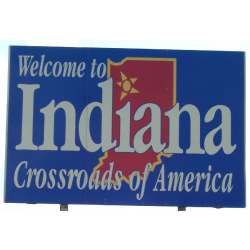 Public schooling often doesn't receive the full credit it deserves. There's a common misperception that public institutions come up short when compared side-by-side with their private counterparts. That's actually far from the truth. Like any private school, the public school system has an impetus to offer quality education to students. There are many excellent public education options within the nursing field.

Take Indiana State University and Indiana University-Purdue University. Both universities have very popular and comprehensive nursing programs that include bachelor of science degrees and various graduate-level specializations. These public universities offer more affordable programs than their private counterparts. Students needn't pay a premium because the state government subsidizes the cost of education.

The quality of these public education programs is top-notch. After all, there is a very strong push for these institutions to most effectively spend the budget allocated to them. For this reason, many of Indiana's healthcare employers place a premium on degrees earned from the state's top public colleges. The key for aspiring nurses is to select a university with an excellent track record and a strong fit for your specific needs.
With a high-quality public school education, registered nurses in Indiana can expect to earn roughly $58,000 annually. Advanced specializations, which typically require graduate education, can provide even more earnings power. For example, Indiana's nurse practitioners earn over $92,000 per year on average, while the state's nurse anesthetists bring home $170,000 or more.
To aid your search for the most appropriate school, we've compiled below a list of the top public nursing programs in Indiana.