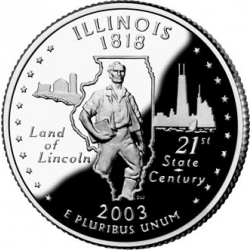 According to the U.S. Bureau of Labor Statistics, registered nursing is one of the fields with the highest potential for job growth in the whole country. In the next decade, employment opportunities are expected to grow by 19%. There are already approximately 200,000 registered nurses (RNs) working in Illinois; according to these projections, there will be tens of thousands of new jobs in the field during the years ahead.

Aspiring registered nurses in Illinois can choose to pursue their education at either public or private universities. While each option has its advantages and disadvantages, public universities such as state schools are usually subsidized by the government, making them far less expensive for in-state students.

Not only are public schools less expensive, they are often more convenient and accessible. There are over 60 public schools with nursing programs all across Illinois, meaning that you can pursue your nursing education without having to move far away from home. In Illinois' largest city of Chicago, the City Colleges offer nursing programs on seven separate campuses, while Chicago State University, the Chicago Public Schools, and North Park University provide additional local options. Illinois State University, located in the city of Normal, is an excellent public nursing school outside of the Windy City. It offers both baccalaureate and graduate-level education in nursing.
If you're interested in enrolling at one of Illinois' public nursing schools, we have prepared a comprehensive list that includes key information about each school and program in the state.