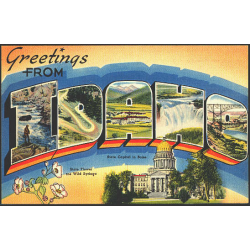 Idaho's educational system is supported by strong public colleges and universities that continually supply the workforce with highly prepared workers. These graduates include nurses who serve the health needs of a large and growing population. Idaho's government provides funding and support for many public colleges and universities across the state, including community colleges, as part of its social investment. With the cost of education continually rising, subsidies for these schools are necessary to make them affordable to a greater number of students preparing themselves to become productive citizens.

There are a number of major nursing schools in Idaho that are publicly run, with Boise State University and Idaho State University at the forefront of providing quality and affordable nursing education in the state. Both universities offer associate's (ADN) and bachelor's (BSN) degrees for aspiring nurses, as well as programs for current registered nurses who wish to complete a BSN degree. Boise State also offers a master's degree in nursing to prepare graduates for leadership positions that offer higher wages.

Idaho has a handful of other esteemed public institutions that offer a broad range of nursing programs. These cover the gamut from 12-month licensed practical nursing (LPN) certificates to graduate-level programs.
To help you select the nursing school that best suits your needs, below is a list of Idaho's top public colleges and universities with nursing programs.