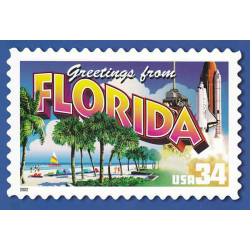 Aspiring nurses can choose to complete pre-licensure programs at either public or private schools. While both options have their merits, public colleges and universities are subsidized by the government, making them affordable options that are ideal for students with financial concerns. Public schools often have more flexible course offerings as well, accommodating students who have jobs and extracurricular commitments, and making it easier to earn a degree on a part-time basis. Public colleges and universities are also embedded in cities and towns all across Florida, making it convenient to attend school while living close to home.

Public colleges and universities offer both associate's degrees and bachelor's degrees in nursing. It is important to consider the trajectory of your desired career when deciding which type of program is right for you. The two-year associate's degree in nursing (ADN) program is offered at community colleges all across Florida. ADN programs are more affordable and allow you to join the workforce much faster. However, the four-year bachelor of science in nursing (BSN) program will give you an advantage on the job market and provide more opportunities for career advancement.

If the quick and affordable ADN sounds like a compelling option, you can attend schools like Miami-Dade Community College in Miami or Florida Community College in Jacksonville. If you have decided to pursue a BSN program, then you should look into public universities such as Florida Atlantic University in Boca Raton and Florida State University in Tallahassee.
To help you make an informed decision, we've compiled a complete list of public schools in Florida with nursing programs.