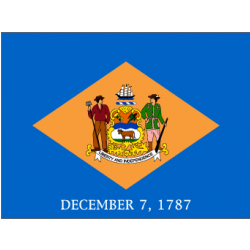 Aspiring registered nurses (RNs) in Delaware can choose to pursue bachelor of science in nursing (BSN) degrees at either public or private universities. Each option has its advantages and disadvantages. Public universities such as state schools are usually subsidized by the government, making them less expensive for students. You can also find a public school close to home, making this not only a more affordable option but often a more accessible one. Some of the leading public universities in Delaware are Delaware State University and the University of Delaware.

There are many opportunities for nursing jobs in Delaware. There are approximately 9,740 RNs employed in the state, with yearly earnings between $61,400 and $81,540. Many hospitals also urge their RNs to return to school to earn their master of science in nursing (MSN) degrees, which make it possible for them to become nurse practitioners (NPs). The salary for NPs in Delaware is in the range of $82,740 and $106,450. Some of the major employers for RNs in Delaware are Milford Memorial Hospital, Saint Francis Hospital, Kent General Hospital, Nanticoke Memorial Hospital, and Christiana Hospital.

If you're interested in starting your career as an RN, check out this comprehensive list of public colleges and universities with nursing programs in Delaware.