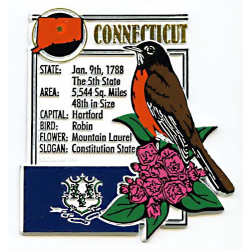 Many nursing students can save money by attending a public college or university instead of enrolling in a private school. Public colleges and universities operate under the supervision of a state government and are typically funded by tax dollars and state subsidies. This enables them to have more affordable tuition and enrollment fees, especially for in-state students. The state of Connecticut is home to over 15 public institutions that offer nursing degree and/or certificate programs.

Connecticut has both two-year and four-year post-secondary schools. The state's public four-year universities are University of Connecticut, Southern Connecticut State University, Central Connecticut State University, and Western Connecticut State University. UConn and SCSU offer 8-10 distinct nursing programs apiece, ranging from bachelor's degrees to graduate certificates. Connecticut's public two-year institutions include Capital Community College, Gateway Community College, Norwalk Community College, and several others. These schools all provide affordable options for aspiring nurses and healthcare workers.

When selecting a nursing school, you needn't worry that the major Connecticut employers like Aetna and Hartford Hospital will have a predisposition towards private school graduates. Most employers are far more focused on applicants' academic performance and clinical experience, both of which are strong leading indicators that you'll do the job well.
If you're looking to enroll in a nursing program in the state of Connecticut, check out our compiled list below of accredited public institutions across the state.