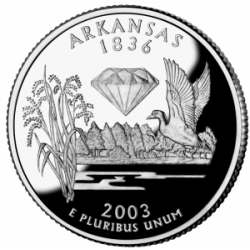 Aspiring nurses in Arkansas have many educational options. Quite a few students choose to attend public university, primarily because the cost is substantially lower than at private colleges. As a result, the amount of loans and debt accrued at a public university will be significantly less burdensome.

Public universities also offer a wider variety of nursing classes and degrees, thanks in part to their size and government funding. Many students change their degrees multiple times as they decide which type of nursing career to pursue; the breadth of offerings at a public university makes it easier for them to do so without affecting their academic standing.

One of the most popular state universities is the University of Arkansas. Their nursing program is renowned and produces a large number of top-tier nurses every year. Aspiring nurses can also earn degrees from Henderson State University or Southern Arkansas University. These public colleges offer student diversity and large classes, which can yield greater learning opportunities.
Arkansas is ripe with job opportunities for nurses. The Department of Veterans Affairs has many available options for nurses with degrees, including positions for nurse practitioners, registered nurses, and nurses looking for outpatient care opportunities.
We know that finding the right program can be challenging, which is why we have created a comprehensive list of Arkansas nursing programs at public universities.