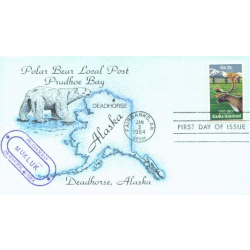 Public universities offer graduates many of the same opportunities afforded students at private universities, often at a much lower cost. The University of Alaska Fairbanks, a public university, was rated the top university in Alaska in 2014. The University of Alaska Anchorage, which has the largest nursing program in the state, finished second.

Over the years, public universities have become more popular as a result of their quality of coursework, student retention, and student satisfaction. The most obvious perk of state schools, however, is the discounted tuition for in-state residents, which often means low student loan debt by the time you graduate. On average, students who attend private colleges carry double the debt after graduating when compared to students at public universities.

Although private universities at times might seem to carry more prestige in the professional world, employers nevertheless often view degrees from public universities in the same light, especially considering many public schools rank higher than private ones in Alaska. The Department of Veteran Affairs and PeaceHealth, large institutions that offer stable work, are two of the top employers of nurses in Alaska.
Below is a list of the best public nursing schools in Alaska, designed to help you find the right-fit college for starting your nursing career.