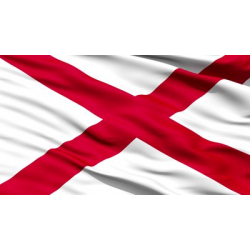 Public colleges and universities are institutions of higher education that are financially supported by taxes or other public funds. Alabama's two largest public educational institutions are the Alabama Community College system and the University of Alabama system. Public colleges and universities offer a wide variety of traditional two-year and four-year nursing programs, and they typically charge lower tuition for state or county residents than private institutions.

Alabama's public nursing education system has 30+ campuses across the state. These schools fall into two broad categories. The elite "upper crust" is a collection of a dozen public four-year universities that specialize in baccalaureate and graduate-level nursing education. This group includes several campuses of the University of Alabama system (e.g., Birmingham, Huntsville, Tuscaloosa) as well as Auburn University, University of South Alabama, Troy University, and several others. Supplementing this network is a collection of over 20 public community and technical colleges. These campuses focus their nursing program offerings on the one-year licensed practical nurse (LPN) certificate and the two-year associate's degree in nursing (ADN).

Top medical centers across Alabama are in constant search for nursing graduates from the state's public colleges and universities. Alabama's public education provides a cost-effective platform for launching a career with the Department of Veteran Affairs, VITAS, Genesis Healthcare, or a number of other local healthcare providers.
We've compiled below a complete list of Alabama's public nursing schools to help aspiring nurses kick-start their burgeoning careers.