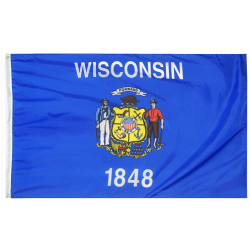 Private colleges are operated independently and do not receive their primary funding from the state government. They usually operate as non-profit organizations and invest heavily in the education of students. Due to their small class size, these colleges allow close interactions between professors and students. Outstanding students are often attracted to private colleges due to their generous financial assistance to those in need. Most importantly, many private colleges carry a significant level of historical prestige that opens doors during the job search.

Wisconsin's private colleges
Wisconsin boasts over 20 private nursing colleges that offer a wide variety of nursing programs. These run the gamut from certificate programs for licensed practical nurses (LPNs) to master's degree programs for advanced practice registered nurses (APRNs). Several of the state's prestigious private schools, including Columbia College of Nursing and Marquette University, have a rich history providing stellar nursing education.

Career prospects
Wisconsin's healthcare industry offers an attractive future. According to the Bureau of Labor Statistics, there are more than 56,000 registered nurses (RNs) in Wisconsin who earn a median annual salary of $63,000. The state's 10,000 LPNs are also well-compensated, earning over $42,000 per year on average. Nursing graduates can look forward to joining major local employers like Ministry Health Care, Grey Group, and the Department of Veterans Affairs.
To help aspiring nurses choose a program well-suited for their needs, we have compiled below a comprehensive list of the best private nursing schools in Wisconsin.