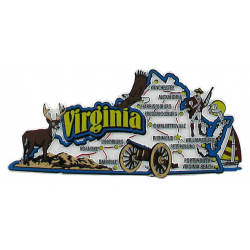 Aspiring nurses who want an intimate and personalized education should strongly consider Virginia's private colleges and universities. Over 30 private schools have Virginia campuses with nursing programs, including prestigious institutions like George Washington University, Hampton University, Marymount University, and Shenandoah University. The state's private schools offer a breadth of nursing programs to prepare certified nursing assistants (CNAs), licensed practical nurses (LPNs), registered nurses (RNs), and advanced practice registered nurses (APRNs).

Apart from small class sizes and lower student-to-teacher ratios, students at private nursing schools benefit from a large network of resources and an innovative, state-of-the-art curriculum. The school's prestige will aid graduates in their job search, as they can heavily leverage the loyal alumnae base. A private school education also bolsters one's chances of successfully applying to a graduate nursing program at a later date.

Graduates of Virginia's private nursing programs can seek employment with the state's top medical institutions. Regionally ranked hospitals include Martha Jefferson Hospital, Virginia Hospital Center, and Sentara RMH Medical Center. Degrees and certificates from private schools will also carry significant weight outside the state should nurses choose to pursue employment elsewhere.
To help Virginia's aspiring CNAs, LPNs, RNs, and APRNs, we've identified the top private nursing schools throughout the state. You'll find them listed below by major metropolitan area.