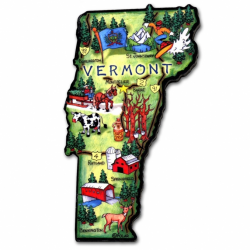 Vermont is home to a select number of private nursing schools. These institutions provide competitive and high-quality education that enables students to find rapid employment upon graduation.

Overview of private nursing schools
Private schools are known for offering a top-notch educational experience. Classes are often small, allowing for greater depth of in-class interaction. Students receive more individual attention from professors than their public school counterparts, and thus more opportunities for practical experience, discussion, and collaboration. Many private schools also offer generous financial assistance to students who qualify. Private institutions are therefore a solid choice for prospective nurses to consider.

Vermont's training and career outlook
Norwich University and Southern Vermont College offer excellent bachelor of science in nursing (BSN) degree programs. The BSN is the most popular degree in nursing because it qualifies graduates for a broad spectrum of employment and advancement opportunities as a registered nurse (RN). Vermont's RNs earn a median annual salary of $60,180 per year. Those who hold a BSN degree frequently earn top-quartile pay of $73,690 or more annually. Vermont is home to 6,710 RNs that work for major healthcare providers like University of Vermont Medical Center, Rutland Regional Medical Center, and Genesis Healthcare.
If you are interested in attending a private nursing school, browse our list below of the top private nursing programs in Vermont.