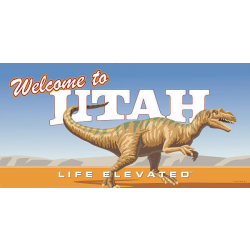 Private nursing schools are funded primarily by students, alumni, and private organizations. They receive no direct financial support from the state government. Private school students are often willing to pay a premium for their education, since these schools offer enhanced prestige, lower student-to-teacher ratios, and a more personalized learning environment. Utah's private nursing schools offer prelicensure programs for two roles: registered nurse (RN) and advanced practice registered nurse (APRN).

Utah has well over a dozen private nursing schools, allowing candidates to choose their ideal fit based on program offerings, location, financial cost, and other personal factors. Several of these private schools focus their nursing coursework on the two-year associate's degree in nursing (ADN). This group includes career colleges like Provo College, Nightingale College, and AmeriTech College. However, most of the state's private nursing schools are four-year institutions that offer a bachelor of science in nursing (BSN) degree program. This group includes Brigham Young University, Westminster College, Everest College, and Stevens-Henager College. In fact, several of these four-year institutions also offer master of science in nursing (MSN) prelicensure programs for aspiring APRNs.

Graduates of Utah's private nursing schools can expect robust employment opportunities and competitive pay. According to the Bureau of Labor Statistics, the state's registered nurses earn a median annual salary of about $59,000. BSN-educated nurses often land in the top pay quartile, receiving annual pay of $69,000 or more. APRNs can earn substantially more, typically $80,000-125,000 per year depending upon their field of specialization.
To provide a detailed view of the options, we've profiled below each of Utah's private nursing schools. You'll find them organized by major metropolitan area.