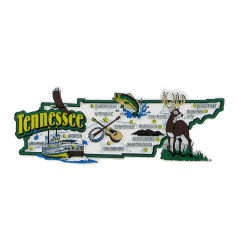 A private college or university is an independent, non-state school that does not rely on direct government funding. Private colleges and universities are thus primarily funded by student tuition and endowment donations, typically from successful alumni. There are a number of private schools that offer nursing programs in Tennessee.

Benefits of attending a private college or university
There are several benefits to attending a private institution. Private schools usually have smaller class sizes, enabling greater student participation and closer interaction with professors and classmates. Many private colleges and universities have a prestigious reputation that benefits graduates in the job market. They also often award scholarships to highly qualified students, lowering tuition costs.

Nursing programs at Tennessee's private schools
There are more than twenty private schools in Tennessee that offer nursing programs. Some of the state's most prestigious private institutions are Vanderbilt University in Nashville, Union University in Jackson, and Bethel University in McKenzie. All three schools offer highly regarded nursing programs.
Tennessee nursing employers
Graduates of Tennessee's private nursing schools are well-positioned for employment with the state's largest healthcare providers, including the Department of Veterans Affairs, Genesis HealthCare, and Tenet Health. All three employers are frequently hiring for a variety of nursing positions, including nursing assistant, licensed practical nurse, and registered nurse.
To help Tennessee's aspiring nurses find the best education, we have organized below a detailed list of the state's private colleges and universities with state-approved nursing programs.