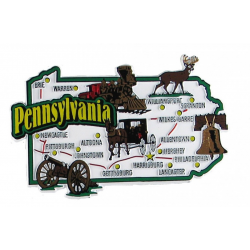 Private colleges and universities are funded primarily by tuition, investments, and private donors. These stand in contrast to public institutions, which are primarily funded by taxpayers. Approximately 20% of American college students attend private colleges, which include both non-profit and for-profit entities. Private universities tend to be more prestigious than their public counterparts, and most private schools have smaller class sizes due to their stricter selection criteria. While tuition fees are generally higher in private institutions than public ones, financial aid is often available for students who qualify.

In Pennsylvania, over 50 non-profit private colleges offer nursing programs. Some, like Alvernia University, have religious affiliations while others, like Cedar Crest College, do not. Pennsylvania also has a dozen or more private nursing schools, like Berks Technical Institute, that are for-profit. The state's private institutions offer a wide range of nursing programs, from certificates in licensed vocational nursing to master's degrees in nursing education.

Upon graduation, nurses can seek employment with the state's major nursing employers, including Genesis Healthcare and Temple University Health System. Nursing salaries vary significantly with level of education and work experience. For example, Pennsylvania's registered nurses – who must hold a hospital diploma, associate's degree, or bachelor's degree – earn a median annual salary of $64,830. The state's nurse practitioners, who must hold a master's degree in nursing, earn over $86,000 in annual compensation.
To help Pennsylvania's aspiring nurses find the best education, we have compiled a detailed list of the state's private nursing schools. You'll find them organized below against each major city.