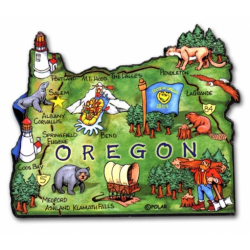 Oregon is home to a dozen private institutes, colleges, and universities that offer accredited nursing programs. These private schools can be either non-profit organizations, like University of Portland and Linfield College, or for-profit entities, like Pioneer Pacific College and ITT Technical Institute. Both types of private schools tend to charge higher tuition than their public counterparts. However, these private colleges and universities provide high-quality training, a small and intimate learning environment, and a prestigious degree that will benefit the nursing student throughout his or her career.

There are many organizations in Oregon that offer resources to support passionate nursing students. This support may come in the form of scholarships, loans, and/or grant money. Oregon Nurses Foundation and Oregon Nurses Association are two notable providers of scholarships. Many individual schools offer their own scholarships as well.

Fortunately, nursing graduates earn attractive salaries that can quickly reduce or eliminate their student loan debt. Oregon's registered nurses (RNs) earn an impressive median annual salary of $80,360. The state's advanced practice registered nurses (APRNs), who must hold a graduate degree, typically earn well over $100,000 per year. For this reason, serious nursing candidates should not allow budget constraints to stop them from pursuing their nursing education at a private school.
To help those who might enroll in one of Oregon's private nursing schools, we've profiled below each of the state's private colleges and universities for nursing.