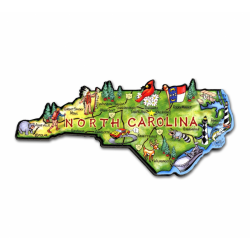 A private college or university is an independent school which does not receive direct government subsidies. Private institutions thus usually charge their students higher tuition than their public counterparts. However, with this higher cost come several benefits.

Private school benefits
Private schools can afford to dedicate more resources to each student, enabling them to provide more personalized teaching. For example, the majority of private schools in North Carolina have a lower student-to-teacher ratio than their public counterparts. Private schools also often carry an enhanced level of prestige. This is especially notable for North Carolina's Duke University and Methodist University, which both hold long academic histories.

Finally, a private college or university typically has a very strong school spirit and ethos. This carries financial benefit for the school, since alumni are motivated to donate generously to their alma mater.
Cost of attending a private college or university
Many students incorrectly believe that they lack the financial means to attend private school. Private colleges and universities offer a host of scholarship and financial aid opportunities. This ensures that qualified students are not denied the chance to benefit from a private university education.
Enrolling in a private nursing school can offer an outstanding return on investment. For example, North Carolina's registered nurses earn almost $60,000 per year on average. Advanced practice registered nurses, who hold a master's degree in a specialized nursing field, frequently earn over $100,000 annually.
To help students evaluate North Carolina's private nursing schools, we have compiled below a complete list of the private nursing programs offered throughout the state.