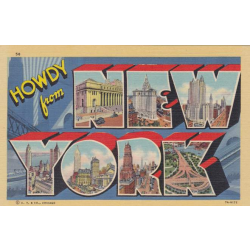 New York is home to some of America's most sought-after private schools. Elite institutions like Columbia University and New York University (NYU) have garnered international reputations in a number of educational disciplines. Thankfully, many of the state's top private institutions are also the nation's leading nursing schools. In addition to NYU and Columbia, some of the top private nursing schools in New York are Mount Saint Mary College in Newburgh, University of Rochester, and St. John Fisher College in Rochester.

Besides an excellent reputation and renowned programs in specialized fields such as nursing, many of these private schools offer more personalized attention than public schools thanks to smaller class sizes. Additionally, private school students can expect more innovative curriculums due to less interference by state legislatures, which often slow the process of creating and updating fields of study. This means that private school education reflects the most current events in the world of nursing and other specialized fields.

Graduates of private nursing schools in New York are prepared to seek positions at a number of major hospitals and healthcare centers across the state. These include New York-Presbyterian Hospital and Mount Sinai Hospital in New York City, North Shore University Hospital in Manhasset, and Buffalo General Hospital. The prestige and vast alumni networks of New York's private nursing schools offer a leg up to recent graduates as they enter the nursing workforce.
Below is a complete list of private schools in New York that offer accredited nursing programs. We've organized them by major cities and regions for convenient perusal.