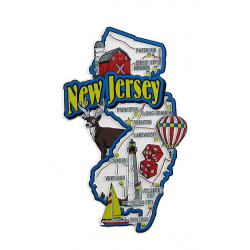 When you are considering whether or not to attend a particular nursing program, it is always important to consider the twin questions of prestige and class size. It is here that private colleges shine.

Prestige, of course, means that the degree you earn will be more recognizable and more highly regarded. In practice, this may provide you an advantage in the job market, since employers are always looking for candidates whom they can trust to do an outstanding job from day one.

Class sizes, too, are where private schools stand out. Nursing programs at private colleges tend to be smaller, providing students more individualized attention. This means that not only are their question and issues addressed more promptly, but also they have more hands-on experience during classroom learning activities. These two factors may push you to consider a private nursing school over a public one.
New Jersey has a wealth of private nursing schools that warrant consideration, including Monmouth University and Felician College. Both schools offer five distinct nursing programs with different specializations and levels. Graduates from New Jersey's private nursing schools can find employment at numerous healthcare employers throughout the state, including Trinitas Regional Medical Center, Hunterdon Healthcare, and The HealthCare Initiative.
If you are intrigued by the benefits of private nursing education and are considering enrolling, you may find helpful the below list we've compiled of New Jersey's top private nursing schools.