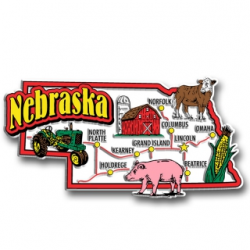 Unlike their public counterparts, private colleges and universities are not subsidized by the local state government. As a result, private nursing schools tend to carry a higher price tag than public nursing schools. These private institutions carry several important advantages, however.

Learning differences are what lend private colleges their enhanced prestige. Course discussions tend to be fully engaging, coursework is rigorous, and class sizes are small. In some cases, a specific course may consist of fewer than ten students. The professors at Nebraska's private universities also tend to have rich personal academic achievements. Earning a bachelor of science in nursing (BSN) degree at a private college or university will usually lead to greater career opportunities than getting an education elsewhere.

Nebraska has approximately 15 private schools with accredited nursing programs. Most noteworthy are the half-dozen schools with a state-approved prelicensure BSN program. These include Lincoln schools like Bryan College of Health Sciences and Union College, as well as Omaha schools like Creighton University and Nebraska Methodist College of Nursing & Allied Health. The state's 19,550 registered nurses (RNs) earn a median income of $55,820 per year. However, nurses with a BSN degree frequently earn $65,000 or more annually. Bryan Medical Center and Saint Elizabeth Regional Medical Center are major nursing employers in Lincoln. Nebraska Medical Center and Creighton University Medical Center are key nursing employers in Omaha.
To help Nebraska's nursing students find the best private schools, we've organized below a complete list of private nursing programs throughout the state.