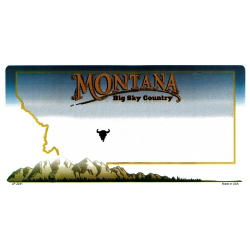 Although public colleges and universities are often less expensive than private schools, many students prefer the personalized learning environment and intimate setting that a private college can offer. We profile below a few of the best private nursing schools in Montana.

Carroll College
This private, religiously affiliated, not-for-profit college offers a bachelor of science in nursing (BSN) degree program. Upon graduation, students must pass the NCLEX-RN national examination to gain licensure as a registered nurse (RN). Carroll College's nursing program is approved by the Montana State Board of Nursing and nationally accredited through the Commission on Collegiate Nursing Education.

University of Great Falls
As a research university, Great Falls houses a fairly large student body. This school offers an RN-to-BSN completion program, which is only open to current RNs practicing in the Providence Healthcare & Services System. Tuition is largely subsidized for PH&S employees, currently just $500 per semester. The RN-to-BSN program offers courses in leadership skills as well as nursing theory.
Salish Kootenai College
The nursing department of Salish Kootenai offers both an associate of science in nursing (ASN) and an RN-to-BSN completion program. The ASN program trains students for initial licensure as a registered nurse and prepares them to practice in rural and Native American healthcare environments. Montana's RNs enjoy a competitive median annual salary of about $59,000. The state's BSN-educated nurses frequently earn top-quartile pay of $70,000 or more per year.
To paint a complete picture, we've provided below additional information on Montana's private nursing schools.