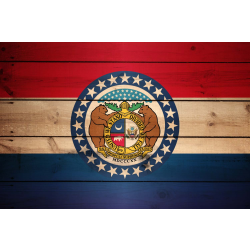 Private colleges and universities do not receive direct financial support from the local state government, unlike their public counterparts. As a result, private schools generally charge higher tuition fees. However, these schools are an excellent option for individuals who value their enhanced prestige, individualized instruction, and highly engaged alumni base. Collectively, Missouri's thirty private nursing schools offer licensure for all critical nursing roles, including certified nursing assistant (CNA), licensed practical nurse (LPN), and registered nurse (RN).

Missouri's largest nursing program is operated by a private school: the Goldfarb School of Nursing at Barnes-Jewish College in St. Louis. This school's bachelor of science in nursing (BSN) program regularly graduates over 300 students annually. St. Louis is home to several other large private nursing schools, including Saint Louis University, a Catholic institution, and Chamberlain College of Nursing, a private for-profit school. Indeed, all of Missouri's major cities are served by established private colleges and universities. Research College of Nursing in Kansas City graduates a 100-person BSN class each spring. Southwest Baptist University's Mercy College of Nursing and Health Sciences runs the largest associate's degree in nursing (ADN) program in Springfield.

Graduates of Missouri's private nursing schools can expect competitive pay that increases with their level of education. The state's CNAs, who need only complete a brief training program, earn approximately $22,000 per year. LPNs, who must complete a more extensive certificate program, receive about $37,000 in annual pay. Missouri's RNs must hold a hospital diploma, ADN, or BSN, and their pay reflects this deeper education. They earn a median salary of $57,000 per year; those with BSN degrees are often paid in excess of $70,000 annually.
To provide a comprehensive view of the state's private nursing programs, we've profiled each of Missouri's private colleges and universities for nursing. These schools are organized below by major metropolitan area.