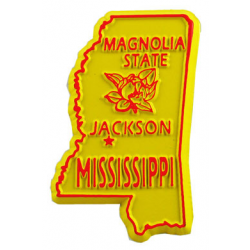 Private colleges and universities often cost more than their public counterparts since they do not receive state subsidies. However, Mississippi's nursing employers hold the state's private schools in very high regard. Aspiring nurses should therefore strongly consider the benefits offered by Mississippi's private nursing schools.

Advantages of private colleges and universities
Many of the state's private nursing schools hold strong reputations built over their 100+ years of existence. For example, Mississippi College and William Carey University have academic histories which date back to the 19th century. Degrees from these institutions are highly regarded not only within Mississippi, but also across the United States.

Private schools also tend to offer smaller class sizes, enabling them to devote more resources to teaching. This is important to aspiring nurses, since the clinical aspects of nursing are best learned in a personalized teaching environment.
Program costs
Because private colleges and universities are funded primarily by tuition and donations, students will often face a higher "sticker price" for tuition. However, a variety of funding assistance programs are available, so the cost of attendance need not be prohibitive. A majority of the students currently enrolled in Mississippi's private nursing schools receive some form of scholarship or financial aid.
Career possibilities
Mississippi's nursing students can pursue careers in several different nursing roles, depending upon their vocational interests and academic appetite. For example, aspiring registered nurses can earn either a two-year associate's degree or a four-year bachelor's degree in professional nursing. Shorter certificate programs are available for licensed practical nurses and certified nursing assistants.
To help students discover the advantages of Mississippi's private nursing schools, we have compiled below a complete list of private nursing programs offered throughout the state.