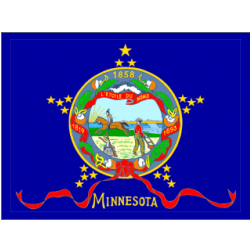 Private nursing schools provide a high-quality education in a stimulating learning environment. Knowing the advantages of a private-school nursing education is essential for students looking to begin their nursing career successfully.

Private nursing schools in Minnesota
Best known for their high-quality education, private nursing schools in Minnesota are the top option for prospective nursing students. Private nursing education offers several advantages including small class sizes, increased student-to-student interaction, and more opportunities for experiments and fieldwork. Private colleges and universities help each student achieve her potential by offering an attractive faculty-to-student ratio. Discussion and collaboration are also frequently encouraged, helping prospective nurses develop critical communication skills. Undergraduates are eligible for various scholarships and federal financial aid, which help reduce tuition costs by thousands of dollars each year.

Private schools offer a wide selection of programs accommodating all career paths. Employers typically prefer graduates who have earned a four-year or advanced degree, such as a bachelor of science in nursing (BSN) or a master of science in nursing (MSN). Training differs greatly by program but centers primarily on advanced nursing science and healthcare management.
Training and career prospects
For two-year degree seekers, American Indian OIC is a top option, producing highly qualified licensed practical nurses and registered nurses with an associate's degree (ADN). Four-year students can choose from well-known programs at Saint Olaf College, Augsburg College, and Mayo University of Health Sciences. Upon graduation and successful passing of the national licensure exam, students can seek employment at one of Minnesota's many healthcare facilities, hospitals, or clinics.
If attending a private nursing school is the best choice for you, consult our attached list of private nursing programs in Minnesota.