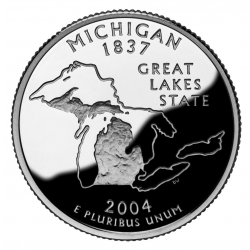 Michigan is home to a number of prestigious private colleges and universities that offer nursing degree programs. These private schools often have smaller class sizes than their public counterparts, enabling them to provide students a personalized education experience. For this reason, local nursing employers like Tenet Healthcare often favor graduates of private nursing schools. Although they can be more expensive than public nursing schools due to a lack of state funding, private schools are still within reach of the average student's budget.

Private nursing school costs
Unaware of the funding assistance programs available, many students immediately dismiss private schools because of their perceived cost. In reality, the majority of Michigan's private school students receive some form of scholarship or financial aid. This helps to minimize the financial contribution which students must make to their degree programs. In addition, many private schools receive donations from successful alumni, which further helps to lower students' tuition costs.

Benefits of private school programs
A number of Michigan's private nursing schools, such as Calvin College and Rochester College, are well-known across the country. Graduates from these schools enjoy enhanced access to jobs at nationwide healthcare employers, like the US Department of Veterans Affairs.
In addition, many of Michigan's private schools were founded over a century ago. They carry proud student traditions and a strong school spirit. Students may simply choose a private school for the quality of student life, especially if they plan to live on campus.
To help Michigan's nursing students choose the best possible program, we have organized below a complete list of the state's private nursing schools.