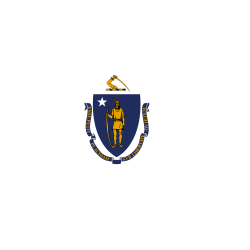 Aspiring nurses have many options for private school education in Massachusetts. Institutions like Medical Professional Institute, Northeastern University, and Regis College offer degree and certificate programs across many nursing disciplines. These private schools frequently offer greater prestige and smaller class sizes than their public counterparts; this in turn drives higher levels of student performance and satisfaction. Some private nursing schools in Massachusetts are also religiously affiliated, including Anna Maria College and College of Our Lady of the Elms.

The nursing sector is experiencing a boom in job opportunities. An aging population drives an increase in demand for nurses, particularly registered nurses (RNs) which comprise the majority of the nursing workforce. In fact, RNs will experience a 19 percent growth in job opportunities in the next decade. In Massachusetts, prolific employers such as Tenet Health and Genesis Healthcare offer a wide variety of job listings. This includes all nursing roles, from nursing assistants to senior positions such as registered nurses and advanced practice registered nurses (APRNs).

Aspiring nurses in Massachusetts should consult our comprehensive list below of the state's private nursing schools. This database covers a variety of nursing programs at all qualification levels.