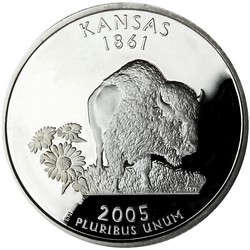 If you're looking for a quality education with a high degree of personal attention, then you should consider applying to a private college or university for your nursing degree. Kansas has a variety of private schools with reputable nursing programs, including Baker University in Baldwin City, Bethel College in North Newton, Newman University in Wichita, and many others.

Private colleges and universities offer a number of advantages over public institutions. They tend to have smaller class sizes, which means that students receive more personal attention from their professors, creating a more refined learning experience. Degrees from prominent private schools are generally held in higher esteem than those of public schools, and tend to carry more weight in the job market. These advantages do come at a price, as tuition is typically more expensive at private schools than at public schools, but the prestige conferred by a degree from a private university could help you secure a job or even negotiate a higher salary from employers like Aetna or Correct Care Solutions.

Private universities generally offer four-year degrees, which is beneficial if you are seeking a career as a registered nurse. With almost 27,000 people employed as registered nurses in Kansas alone, a bachelor's degree from a private university will help distinguish you from others who have only pursued associate's degrees, helping you land a nursing position paying upwards of $55,000.
If you're ready to launch your nursing career, below is a list of private colleges and universities in Kansas to help you start looking for a school.