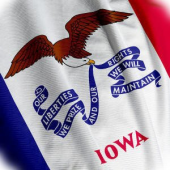 A private college or university doesn't receive funds from the state. These schools rely upon tuition and private contributions in the form of endowments and alumni gifts. Since they are not state-subsidized, private colleges and universities usually charge higher tuition rates than their public counterparts.

However, there are many benefits to attending a private college or university. First, many private institutions -- particularly those with large endowments -- allocate significant funds for financial aid. Fortunate students can leverage grants and scholarships to bring the net cost of private education in line with public institutions. Private colleges and universities also tend to be smaller in size and focus more on fields of specialty than general courses. Applicant selection is more exclusive, so accepted students study with only the best of the best. This combination of expert knowledge and individualized attention can make a private school education incredibly enriching.

Iowa hosts over 20 private colleges and universities with accredited nursing programs. Situated on a beautiful campus in Waterloo, Allen College is one of the largest private universities in the state. This picturesque school offers 15 different nursing specialties and levels of education. The Catholic-affiliated Clarke University, a four-year liberal arts college in Dubuque, provides several bachelor's, master's, and doctoral nursing programs. Upper Iowa University serves three different campuses (Cedar Rapids, Des Moines, and Fayette) with its RN-to-BSN program.
Equipped with a degree or certificate from a private college or university, you'll be well positioned to pursue employment at Iowa's top healthcare providers, including DaVita Healthcare Partners and the Department of Veteran Affairs.
To kick-start your educational journey, we've listed below the top private nursing schools across the state of Iowa.