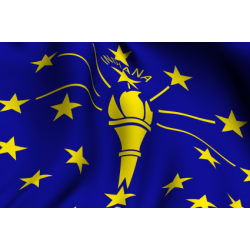 Public schooling offers a great education at a decent cost, but private schools usually have the advantage of smaller class size and more personalized attention. Private institutions also enjoy greater freedom in curriculum development since they are not subsidized by the state or local government. As a result, private schools often hold an innovation edge over their public counterparts, especially when it comes to nursing education.

Two of the best in this regard are Indiana Wesleyan University and University of Indianapolis. Both private universities offer a wide range of nursing courses and degree programs at the baccalaureate and graduate level, including specializations like nursing administration and family practice nursing. This program breadth provides students the flexibility to choose the educational path best suited to their needs.

Aspiring nurses in Indiana can pursue several potential career paths. The shortest path to nursing employment is a 12- to 18-month certificate program in licensed practical nursing; LPNs in the state earn an average annual salary of $40,000. Lengthier associate's or bachelor's degree programs will result in licensure as a registered nurse, which carries a pay increase to $58,000 per year. RN specializations like nurse midwife, nurse practitioner, or nurse anesthetist require graduate-level education and typically pay $82,000 annually and above.
Attending a private nursing school can open many employment doors. To help you find the program that best fits your needs, we've listed below the top private institutions for nursing in Indiana.