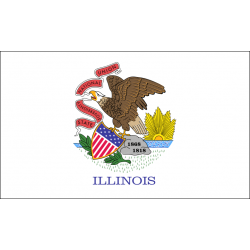 Aspiring registered nurses (RNs) in Illinois can choose to pursue their bachelor of science in nursing (BSN) degrees at either public or private universities. While each option has its advantages and disadvantages, private schools offer a quality education with a high degree of personal attention.

Private colleges and universities tend to have smaller class sizes, which means that students receive more personal attention from their professors, creating a more refined learning experience. Degrees from prominent private schools are generally held in higher esteem than those of public schools, and tend to carry more weight in the job market. These advantages do come at a price, as tuition is typically more expensive at private schools than at public schools. However, the prestige conferred by a degree from a private university could help you secure a job or even negotiate a higher salary.

There are approximately 60 private nursing schools in Illinois. Some of the newer private schools, like Illinois School of Health Careers and Illinois College of Nursing, are for-profit institutions. Other schools hold a not-for-profit mandate. These include religious institutions like Saint Anthony College of Nursing and the University of Saint Francis, as well as secular schools like Chicago ORT Technical Institute and Illinois Wesleyan University. These private schools offer established training programs, which will give you the knowledge and training you need to excel as a nurse.
To aid you in your search for the right program, we've compiled the below list of the best private nursing schools in the state of Illinois.