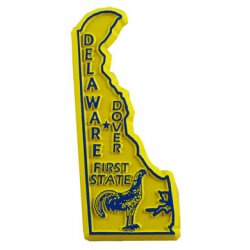 Aspiring registered nurses (RNs) can choose to pursue bachelor of science in nursing (BSN) degrees at either a public or private university. Each option has its advantages and disadvantages. That said, private schools often have a lot to offer that public schools do not.

Class sizes in private colleges and universities tend to be much smaller, making classroom discussions more personal and engaging, and giving students more individual attention. The coursework is often very rigorous, and the professors tend to have impressive backgrounds rich with professional and academic achievement. While more expensive than public schools, private schools often lend more prestige, which can make you more competitive in the job market. Some of the better known private colleges in Delaware with nursing programs are Wesley College in Dover and Wilmington University in New Castle.

In Delaware, there are approximately 9,740 people working as RNs, earning salaries in the range of $61,400 and $81,540. Some of the leading employers in the state are Bayhealth Medical Center, Kent General Hospital, Nanticoke Memorial Hospital, Christiana Hospital, Milford Memorial Hospital, and Saint Francis Hospital.
Below you can find a comprehensive list of the best private colleges and universities with nursing programs in Delaware.