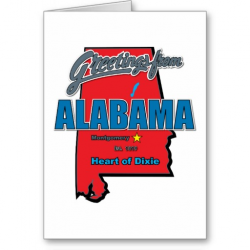 Private colleges and universities are institutions of higher education that are not financially supported by taxes or other public funds; they are instead entirely funded through private monies. Like their public counterparts, private colleges and universities offer a wide variety of traditional two-year and four-year nursing programs, with the added benefits of smaller class size and greater prestige. Smaller class size improves the educational experience by enabling personalized assistance and educative care. Greater prestige helps the graduates of private institutions gain employment at a faster clip and a higher pay grade.

Alabama is home to over 15 private colleges and universities that offer nursing education. Traditional four-year powerhouses like University of Mobile, Samford University, and Spring Hill College focus their educational offerings on bachelor's and master's degree programs. More recently, the market has seen new private entrants like Herzing University in Birmingham, ITT Technical Institute (three campuses), and Virginia College (three campuses). These upstarts have expanded the state's access to entry-level nursing education by providing licensed practical nurse (LPN) certificate and associate's degree in nursing (ADN) programs.

Candidates with a degree from a private university are sought after across the state. Alabama's registered nurses earn a median annual wage of $54,490, with top-performing RNs earning almost $64,000 per year. The highest-paying nursing profession, nurse anesthetist, requires a master's degree and generates over $144,000 in annual earnings. Prospective careers at Brookwood Medical Center, VITAS, or Genesis Healthcare are open to students with the necessary qualifications.
To assist those looking to advance their nursing career, we've compiled below a complete list of Alabama's private nursing schools.