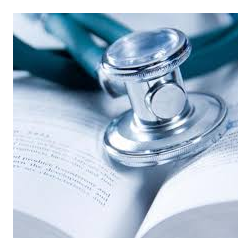 Nurse educators teach aspiring nurses about patient care. They develop curriculums, mentor students, and lead both clinical work and lectures. Nurse educators may also perform research, work directly with patients, or combine teaching, research, and direct patient care. Due to the specialized nature of all areas of nursing education, an advanced degree such as a master of science in nursing (MSN), doctor of philosophy (PhD), or doctor of education (EdD) is required for most positions.
Although the workload and training for nurse educators may seem demanding, the rewards are noteworthy – beginning with salaries. The mean annual wage for postsecondary nursing instructors is approximately $75,000. High-performing nurse educators can earn between $90,000 and $117,500 per year.
Besides performance, salaries vary based on factors like facility, type of school, and geographic location. For example, nurse educators at specialty hospital facilities earn almost $107,000 annually. Nurse educators at psychiatric and substance abuse hospitals average $88,600 in yearly pay, and those at general medical and surgical hospitals earn $87,000 per year.
In academic settings, nursing instructors at technical and trade schools earn approximately $82,500 per year. Nurse educators at college, university, and professional schools average $76,500 in annual pay, while those at junior colleges earn an average salary of $69,300.
Geographically, nurse educators in the San Jose-Sunnyvale-Santa Clara area of California earn the highest salaries in the nation, an average of $150,000 per year. Nursing instructors in the nearby San Francisco-Redwood City-South San Francisco metropolitan area earn an impressive $104,340 annually.
New York and New Jersey have several attractive markets for nurse educators, including the New York City-Jersey City-White Plains metro area ($98,600 average salary), Newark, NJ-PA ($97,250), Camden ($97,000), and Long Island ($95,000). Not surprisingly, Florida is also a hotbed for nursing instruction. Several markets have strong pay for nurse educators, including West Palm Beach-Boca Raton-Delray Beach ($94,600) and Tallahassee ($93,600).
To start a financially rewarding career in nursing education, enroll in an online MSN program today. We've compiled below a list of the best online schools for an MSN in nursing education to help you get started.