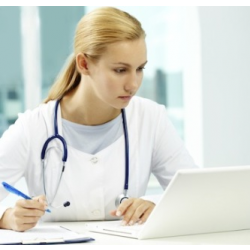 Graduate certificates in nursing are designed for nurses looking to enhance their expertise in specific areas of nursing. Examples of graduate certificates include nursing education, nursing informatics, care coordination, diabetes nursing, and nursing leadership. Besides career advancement, obtaining a graduate certificate in any of these specialized fields offers greater earning potential. For example, registered nurses (RNs) earned an average of $68,450 in 2016. However, RNs specializing in nursing leadership and management earned $96,450. High-performing nurse leaders earned more than $172,240 per year.
Nursing schools recognize the increasing demand for RNs that hold certification in one or more areas. As such, many of the best schools offer graduate certificates in nursing. Some even offer online programs that can be completed in less than one year. One of the best online options is the School of Nursing and Health Sciences at Capella University. Accredited by the Commission on Collegiate Nursing Education (CCNE), the school offers graduate certificates in nursing leadership, nursing informatics, care coordination, nursing education, and diabetes nursing.
Programs typically consist of no less than five required courses and all require a bachelor's degree in nursing (BSN) from an accredited school, a current unrestricted RN license, and one year of licensed RN work experience or current employment as an RN.
If you would like to explore other online graduate certificate programs, we can help. We've compiled below a list of the best online schools for a graduate certificate in nursing to help you get started. Begin your search today!