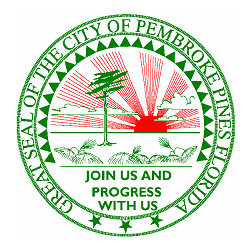 In order to thrive in the competitive nursing industry of Pembroke Pines, Florida, you will need to earn a certificate or degree from an accredited school. The city's most common nursing roles are registered nurse (RN), licensed practical nurse (LPN), and certified nursing assistant (CNA). Many of these professionals completed their nursing education at a local school. Two top local options are Keiser University and Florida Career College.
Keiser University is particularly noteworthy for the breadth of its nursing curriculum. The school offers eight nursing programs, including an associate's degree in nursing (ADN), four bachelor of science in nursing (BSN) pathways, and three advanced degree programs. The advanced options are a master of science in nursing (MSN), a family nurse practitioner (FNP) specialization, and a doctor of nursing practice (DNP).
Education and licensure requirements vary by nursing role. For example, RNs must hold either a hospital diploma or an ADN, BSN, or MSN degree. A valid license is also required in Florida, so aspiring RNs must pass the National Council Licensure Examination for Registered Nurses (NCLEX-RN) before they begin employment.
Aspiring LPNs must complete a state-approved certificate program in practical nursing. They must also pass the NCLEX-PN national licensure exam. Prospective CNAs must complete a focused training program and pass the state's nurse aide certification examination.
Because of the increasing complexity of nursing roles, employers will actively seek out the most promising graduates from the best schools. These graduates are often well compensated. For example, the average RN in Pembroke Pines, Florida, earns nearly $70,000 annually. Top performers can earn $80,000-$90,000 and above. The city's LPNs earn approximately $44,000 per year, while local CNAs average just over $25,000 in annual pay.
Graduates of local nursing schools can seek employment at top hospitals and medical centers throughout the Pembroke Pines metropolitan area. The largest local nursing employers are Memorial Hospital, South Florida State Hospital, Memorial Regional West, and Kindred Hospital South Florida, among others.
If you're interested in launching a nursing career in Pembroke Pines, Florida, then read on. We've profiled below each of the city's accredited nursing schools to provide you a helpful starting point.