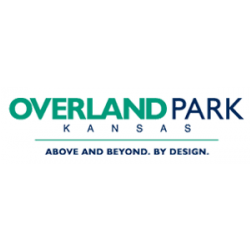 Healthcare is one of the top industries in Overland Park, Kansas. The metro area is home to thousands of nursing professionals. The most common nursing roles are registered nurse (RN), licensed practical nurse (LPN), and certified nursing assistant (CNA). These professionals work at dozens of local hospitals such as Overland Park Regional Medical Center, Saint Luke's South Hospital, Shawnee Mission Health, Menorah Medical Center, and Promise Hospital.
Thanks to a thriving healthcare industry, Overland Park also has its fair share of nursing schools. Two of the best local options are National American University and Johnson County Community College. The College of Health and Sciences at National American University offers a prelicensure bachelor of science in nursing (BSN), an RN-to-BSN degree completion program, and a master of science in nursing (MSN). Johnson County Community College has a traditional associate of applied science (AAS) in nursing and an LPN-to-RN bridge program.
Graduates of Overland Park's nursing schools can expect competitive local pay. Yearly earnings vary substantially by role, from $25,000 for an entry-level CNA to more than $80,000 for a senior RN. Each role requires a different skill set, level of education, and work experience.
Registered nurses work side-by-side with doctors to administer treatments and medications, coordinate patient care, and educate patients about medical conditions. As a result, RNs typically hold an associate's degree or bachelor's degree in professional nursing. They must also pass the National Council Licensure Examination for Registered Nurses (NCLEX-RN) to gain licensure.
Practical nurses work under the supervision of RNs, physicians, and surgeons to assist with caring for the sick and injured. LPNs must complete a state-approved certificate or associate's degree program in practical nursing, typically requiring one to two years of study. They must also pass the NCLEX for Practical Nurses (NCLEX-PN).
Nursing assistants fill an entry-level role by performing routine patient care tasks. They bathe patients, serve them meals, help them to dress, transfer them between wheelchair and bed, and reposition patients who are bedridden. CNAs may also take vital signs, clean and sanitize patient areas, and record patient concerns. They must complete a brief training program and pass a state-administered test to earn certification. In the state of Kansas, CNAs may also complete a certified medication aide (CMA) program to earn this additional credential.
If you would like to start your nursing career in Overland Park, Kansas, we can help. We've compiled below a complete list of the city's accredited nursing schools to help start your search.