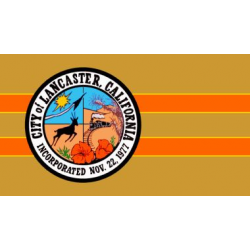 With more than 450,000 nursing professionals, California has the largest population of nurses in the United States. They are among the highest-paid professionals in the healthcare industry, with advanced nursing roles commanding $180,000 or more per year. Compensation for Lancaster-based nurses is particularly impressive. For example, the city's certified registered nurse anesthetists (CRNAs) earn an average annual salary of $183,470, while its nurse practitioners (NPs) take home $122,120 per year.
Lancaster's more junior nurses also earn very competitive pay. The average local salary for registered nurses (RNs) is $96,960, while the top decile earns $130,000 or more annually. Licensed vocational nurses (LVNs) earn $49,630 on average and $68,000-plus on the high end. Certified nursing assistants (CNAs) typically earn $30,000-$42,000 per year.
Though salaries are noteworthy, the nursing industry in Lancaster, California, is very competitive. To stand out from the crowd, you will need a certificate or degree from a top nursing school. Advanced practice nurses like CRNAs and NPs typically hold a master of science in nursing (MSN), doctor of nursing practice (DNP), or doctor of philosophy (PhD) in nursing. RNs must hold a hospital diploma, associate's degree in nursing (ADN), or bachelor of science in nursing (BSN). LVNs must complete a state-approved certificate or associate's degree program in vocational nursing, while CNAs must take a brief training program of approximately 100 hours.
Fortunately, Lancaster is home to some of the best nursing schools in the region, including esteemed institutions like University of Antelope Valley, Saint Joseph's School of Nursing, and Antelope Valley College. Collectively, these schools offer nursing programs at all levels. For example, University of Antelope Valley offers LVN and RN-to-BSN programs. Saint Joseph's School of Nursing has CNA and LVN programs.
These and other accredited programs in the area prepare students for the requisite licensure exams. Aspiring RNs must pass the National Council Licensure Examination for Registered Nursing (NCLEX-RN) before practicing. Similarly, newly minted LVNs must pass the National Council Licensure Examination for Practical Nursing (NCLEX-PN) before entering the workforce. Aspiring CNAs must complete a state-mandated written competency exam.
After passing the respective licensure examination, graduates are prepared to compete for positions at major hospitals and healthcare centers across the region. Lancaster's largest healthcare employers include Antelope Valley Hospital, Palmdale Regional Medical Center, High Desert Regional Health Center, and Lancaster VA Medical Clinic.
If a career in nursing sounds like a good fit for you, we can help you get started. Browse our complete list of nursing schools in Lancaster, California, to explore some of the best options in the metropolitan area.