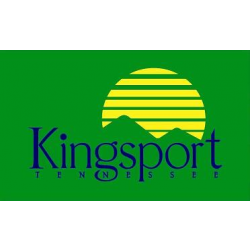 The metropolitan area of Kingsport, Tennessee, is home to more than 5,000 nurses. These healthcare professionals fill a number of critical frontline roles. Registered nurses (RNs) make up the largest population of nurses in Kingsport, followed by certified nursing assistants (CNAs) and licensed practical nurses (LPNs).
To build a successful career in any area of nursing, you will need a relevant degree or certificate. Aspiring RNs can start by earning a hospital diploma, an associate's degree in nursing (ADN), a bachelor of science in nursing (BSN), or a direct-entry master of science in nursing (MSN). A license is required in all fifty states, so graduates must pass the National Council Licensure Examination for Registered Nurses (NCLEX-RN).
LPNs must complete a state-approved associate's degree, certificate, or diploma program. These programs typically require 1-2 years to complete. A license is required in all fifty states, so LPNs must pass the National Council Licensure Examination for Practical Nurses (NCLEX-PN). Though a license is not required to practice as a CNA, certification is required. Upon completion of a state-approved course, graduates must pass a state certification examination.
Nursing programs are available at a number of Kingsport-area schools including King University, Washington County School of Practical Nursing, Northeast State at Kingsport, and Virginia Highlands Community College. Collectively, these schools offer nursing programs at all levels. For example, King University School of Nursing offers a traditional BSN, an RN-to-BSN bridge program, an MSN degree, and a doctor of nursing practice (DNP). Northeast State at Kingsport has an associate of applied science (AAS) degree in nursing and an LPN-to-RN bridge option.
Graduates of Kingsport's nursing schools are prepared to seek positions at major area hospitals such as Holston Valley Medical Center, Indian Path Medical Center, Franklin Woods Community Hospital, Niswonger Children's Hospital, and Woodridge Hospital. Potential salaries at these healthcare centers are noteworthy. For example, local RNs average $51,860 in annual pay. The top decile earns $70,000 and above. LPNs in Kingsport earn about $34,000 per year on average, and CNAs earn anywhere from $22,350 (average) to $28,660 (top decile) annually.
If you're ready to launch your nursing career, we have you covered. We've compiled below a list of the best nursing schools in Kingsport, Tennessee, to help you get started.