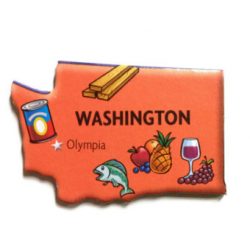 At least a dozen university campuses in Washington offer a master of science in nursing (MSN) degree. Most MSN programs enable existing registered nurses (RNs) to enter specialized fields like nursing administration, nursing education, or family practice nursing. A select number of "direct-entry" MSN programs enable students with a bachelor's degree in a non-nursing field to earn initial RN licensure before pursuing a specialization.

Overview of the MSN program
MSN students in the state of Washington can select from a broad range of specializations, including nursing research, geriatric nursing, public health and community nursing, psychiatric and mental health nursing, nursing administration, and family practice nursing. Many MSN programs may be completed within 15 months if pursued on a full-time basis. Working professionals and other part-time students can expect to finish the program in approximately two years. The traditional MSN program for existing RNs is offered at five Washington State University campuses, three University of Washington campuses, and several private universities. Pacific Lutheran University and Seattle University also offer the direct-entry MSN program for students new to the nursing field.

Career outlook for MSN degree-holders
As specialists in their respective fields, MSN graduates are highly valued in the workplace. MSN degree-holders work in hospitals, clinics, public health organizations, research facilities, and academic institutions. Three popular specialized roles for MSN graduates are nurse midwife, nurse practitioner, and nurse anesthetist. Almost 3,000 of these advanced practice registered nurses (APRNs) are employed in the state. Most of Washington's APRNs earn annual pay of $75,000 to $110,000 per year, depending on specialization. The state's 400 nurse anesthetists earn substantially more, averaging over $165,000 per year.
A master's degree can provide a substantial boost to a registered nurse's career trajectory and pay. To learn more, browse our list below of the top MSN programs in Washington.