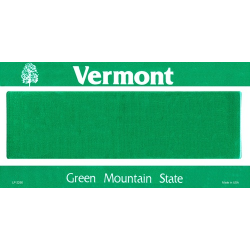 For many registered nurses (RNs), the next logical step after completing a bachelor of science in nursing (BSN) program is to earn an advanced degree. A master of science in nursing (MSN) degree provides existing RNs a superb opportunity to enhance their careers and qualify for high-paying specialist roles.

Overview of MSN programs
An MSN degree is a prerequisite for advanced practice registered nursing (APRN) roles like nurse practitioner, nurse midwife, and nurse anesthetist. Depending on the specialized area of interest, MSN students will explore critical subjects like advanced research methods, nursing informatics, advanced pathophysiology, evaluation techniques, nursing leadership, healthcare operational planning, and healthcare policy. Students will also complete a clinical residency. Most MSN programs require one to three years of fulltime study to complete.

Career outlook for MSN degree-holders
Vermont's MSN graduates can expect extremely favorable career prospects. According to the Bureau of Labor Statistics, APRN employment will increase 31 percent over the coming decade. This is dramatically faster than the overall rate of employment growth. Vermont's APRNs can earn anywhere from $89,000 per year (nurse practitioners) to $143,000 per year (nurse anesthetists), depending on their field of specialization.
Best MSN programs in Vermont
Several of Vermont's universities offer highly regarded MSN programs. Norwich University's popular MSN degree is provided entirely online. University of Vermont has an MSN program with a family practice nursing concentration. The school also offers a doctor of nursing practice (DNP) for students who wish to take their nursing career to the highest academic level.
To help Vermont's RNs find a master's degree that fits their career aspirations, we've profiled below the best MSN programs in the state.