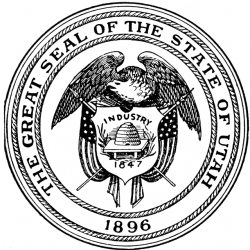 Master of science in nursing (MSN) degree programs enable Utah's existing registered nurses (RNs) to enter specialized fields like family practice nursing, nursing education, and nursing administration. Upon completion of their studies, many MSN candidates earn an advanced practice registered nursing (APRN) title like nurse practitioner, nurse midwife, or nurse anesthetist.

MSN programs typically require one to three years of fulltime study. At least half a dozen of Utah's colleges and universities offer the MSN degree. Several of the state's public universities offer a traditional MSN program, including Utah Valley University, University of Utah, and Weber State University. Westminster College, a private college in Salt Lake City, offers a range of MSN specializations that include nursing administration, nurse anesthesia, and family practice nursing. Brigham Young University also offers a highly regarded MSN specialization in family practice nursing.

Utah's APRNs enjoy significant career autonomy and very attractive pay. The state's 1,600 nurse practitioners form the bulk of the APRN workforce, earning a median annual salary of $90,000. Utah's nurse midwives also receive substantial pay, averaging $80,000 per year. Of the state's APRN roles, nurse anesthetists earn the most: their median annual salary is $125,000, and the top quartile earns more than $180,000 per year. Compare any of these figures with a median RN salary of under $60,000, and you'll quickly see the MSN degree's substantial return on investment.
To help Utah's nurses advance their careers, we've profiled below the state's best MSN programs.