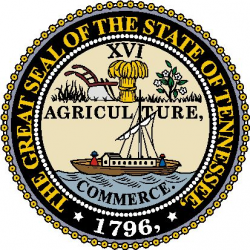 Most master of science in nursing (MSN) degree programs are designed to prepare existing registered nurses (RNs) for specialized fields of nursing practice. Tennessee is home to at least 15 universities with MSN programs, collectively offering more than 30 such programs. Vanderbilt University is the most prolific, with a dozen MSN specializations including nursing administration, adult health nursing, family practice nursing, pediatric nursing, and critical care nursing.

A select few MSN programs target a different audience: they prepare candidates to pass the NCLEX-RN examination and gain initial RN licensure. These "direct-entry" MSN programs require students to hold a bachelor's degree from a non-nursing field. A handful of Tennessee universities offer a direct-entry MSN program, including two campuses of the University of Tennessee system.

MSN-educated nurses in Tennessee earn top pay. The Bureau of Labor Statistics tracks salary data for three MSN specializations: nurse midwife, nurse practitioner, and nurse anesthetist. Tennessee's nurse midwives earn a median annual salary of $75,220, much higher than the average RN salary of $56,080. Nurse practitioners receive just over $90,000 in annual compensation. However, this all pales in comparison to nurse anesthetists, who take home an average of over $135,000 per year.
To help Tennessee's nurses advance their careers, we have compiled a detailed list of MSN programs offered by local universities. You'll find them grouped below by major metropolitan area.