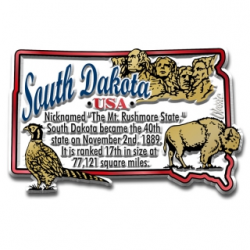 After several years of practice as a registered nurse (RN), many RNs make the decision to advance their careers. This often requires an advanced degree such as a master of science in nursing (MSN). The MSN degree prepares students to become advanced practice registered nurses (APRNs) and fill specialized roles such as nurse practitioner, nurse midwife, and nurse anesthetist.

An overview of MSN programs
MSN programs are highly specialized to provide the advanced training and education needed for a specific career path. Most programs include a core curriculum that covers areas such as leadership, advanced research methods, and healthcare policy. Other coursework will depend on the student's chosen track. Popular areas of specialization include nursing education, family practice nursing, nursing midwifery, pediatric nursing, and nursing administration. Depending on the MSN track, students may also complete a clinical residency.

South Dakota career outlook
APRNs are in high demand, both in South Dakota and throughout the country. According to the Bureau of Labor Statistics, APRN employment will grow 31 percent nationwide over the coming decade. South Dakota has a select corps of 400 nurse practitioners who earn about $87,000 annually. The state's 270 nurse anesthetists are even more highly paid, receiving a median annual salary in excess of $165,000. South Dakota's universities offer several well-regarded MSN degrees, including Mount Marty College's program in nursing anesthesia and Augustana College's program in public health and community nursing.
To help the state's nurses accelerate their careers, we've profiled below several of the top MSN programs in South Dakota.