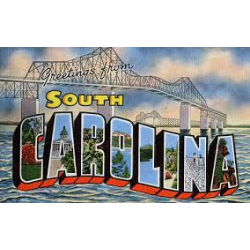 A master of science in nursing (MSN) program offers registered nurses (RNs) the opportunity to further their careers in specialized fields like nursing administration, nursing education, and family practice nursing. The master's degree program typically requires two to three years of full-time study. It builds upon the knowledge and skills a registered nurse has gained through baccalaureate education and the workplace.

An MSN program enables students to develop expertise in a particular nursing field, such as providing care for prematurely born babies, running a hospital, or researching the socioeconomic influences of healthcare. Typically, nurses who pursue an MSN focus on one of three advanced practice areas: nurse practitioner, nurse midwife, or nurse anesthetist. In South Carolina, these advanced practice registered nurses (APRNs) make up only a small fraction, around two percent, of the total nursing workforce. Thus, APRNs are valuable commodities and eligible for very competitive pay. For example, South Carolina's 1,240 nurse practitioners earn a median annual salary of $85,130, while its 40 nurse midwifes take home $83,130 annually. The state's 570 nurse anesthetists do even better, earning a whopping $152,240 per year.

To help South Carolina's nurses achieve specialized knowledge and enhanced career prospects, we have assembled below a detailed list of the state's best MSN programs.