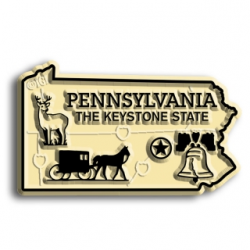 A master of science in nursing (MSN) program enables a registered nurse (RN) with a bachelor's degree to enter a specialized practice field like nurse anesthetist, nurse midwife, or nursed practitioner. MSN degrees are offered at roughly 40 colleges and universities throughout the state of Pennsylvania, including prestigious institutions like York College of Pennsylvania, University of Scranton, and University of Pennsylvania. MSN candidates may choose to focus their studies on a broad range of nursing topics, including nursing administration, family practice nursing, nursing research, adult health nursing, pediatric nursing, public health and community nursing, or emergency room and trauma nursing.

An MSN program equips its students with extensive training and experience through both classroom study and clinical work. Certain institutions, such as University of Pennsylvania, offer minor programs to accompany the MSN degree. This enables candidates to gain additional certification in critical areas like adult oncology, palliative care, and health informatics.

Nurses who successfully complete an MSN program are rewarded handsomely in the job market. According to the Bureau of Labor Statistics, Pennsylvania's nurse midwives earn an average yearly income of $82,830, while nurse practitioners earn $86,840 per year. The state's nurse anesthetists do even better, receiving a median annual salary of $160,460. Pennsylvania currently employs about 5,000 nurses across these three professions, with significant room for growth in this sector.
If you're interested in the intellectual challenge and career enhancement offered by an MSN degree, please find below a list of programs throughout Pennsylvania. We have organized them by major metropolitan area.