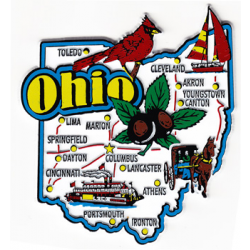 As fulfilling as nursing is, there comes a time when many nurses find themselves in search of a new challenge. This may come through greater specialization and autonomy, better compensation, or moving into a new field like nursing education. A common path for advancing one's nursing career is completing a master of science in nursing (MSN) program.

An MSN degree is a graduate-level qualification for nurses seeking advancement in specialized areas such as nursing administration, nursing education, family practice nursing, or anesthesia. More than seventy MSN programs are offered throughout Ohio in a broad range of specialties, including pediatric health, midwifery, public health, and geriatric nursing. There is a very good chance you can find a program in-state that fits your career advancement goals.

In fact, there are even direct-entry MSN programs for aspiring nurses who decide to enter the field after obtaining a bachelor's degree in a non-nursing subject. These programs prepare students for the NCLEX-RN initial licensure examination. Ohio has four universities offering this program: Case Western Reserve University, College of Mount St. Joseph, University of Toledo, and Xavier University.
MSN-educated nurses can expect strong compensation in their field of specialization. For example, Ohio's nurse practitioners earn a median annual salary of $88,780, while the state's nurse midwifes earn $89,390 per year on average. Ohio's nurse anesthetists do even better, earning an impressive $141,910 in annual compensation.
If you are interested in pursuing an MSN degree at one of Ohio's prestigious universities, you may find our list below helpful. We've identified the schools with the best MSN programs in each of the state's major cities.